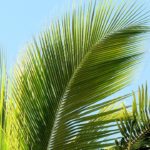 Many centuries ago the people of Israel were slaves in Egypt.  God heard their cries of anguish and called Moses to lead them out of Egypt and into the land of Canaan.  Pharaoh would not let them go.  But then Egypt was struck by plagues, one after another.  The tenth was the most terrible of all; in one night all the firstborn children died.  The Israelites were protected, smearing the blood of a sacrificial lamb on their doorposts so that God's angel would pass over them.  When Pharaoh ordered them to leave, they had to go quickly.  There was no time for their bread to rise.  They left in haste.  They were chased.  But they made it safely into the wilderness.
God commanded Israel never to forget.  The people were to tell the story of how they were slaves in Egypt and God led them to freedom.  And they were to re-enact the story together by worshipping in the temple, and eating the Passover meal.
Scene 1
Passover is almost here!  Crowds are heading towards Jerusalem.
A band of pilgrims is coming from Galilee.  In their group is a prophet.  A prophet who has performed miracles, told stories, befriended the poor.  A prophet who has made God real and close for them.  Times are tough.  Like the Israelites of old, the people long to be free again.  Free of Roman rule.  Free of the many religious rules imposed on them by those in authority.  Could this prophet be the Messiah – the one the prophets told of, who would rescue Israel and her people?
It's been a long, hot and tiring journey.  Feet are aching.  Stomachs are rumbling.  There's a steep climb ahead, but they're nearly there.  They reach Bethphage.  Jesus stops.  Says something to a couple of his disciples.  How will they respond?
Scene 2
In the next village a man waits.  Outside his house are tied his donkey and her colt.  The man is puzzling over a strange request – At Passover, please be willing to lend the teacher your donkey and colt.  He has no idea what for.  Will they be looked after?  Will he get them back again?  He needs them too, to carry his goods to and from the market.  But the teacher is a good man, a prophet.
In the distance he sees two men running towards the village.  Silly men, running uphill in this heat.  They look around for a moment, make a beeline for his house and untie his animals.
"Hey you guys!" the man shouts, running out  "what are you doing with my animals?"
"The Lord needs them"  they reply.
How will this man respond?
Scene 3
The pilgrims continue on up the hill towards Jerusalem.  Heading towards them are the two men who Jesus sent off on an errand.  Look!  They've got a donkey and foal!  Jesus smiles.  His friends place their cloaks on the back of the donkey and Jesus gets on.  The crowds are getting excited now.  Jesus is heading up the procession, but the people sense something great is about to happen.  This could be the time we were waiting for.  Some of them remove their cloaks and spread them on thre road in front of him.  Others run on ahead, cutting branches from the trees.  As he approaches, they line the road with the branches.  All are shouting "Hosanna to the Son of David!  Blessed is the one who comes in the name of the Lord!  Hosanna in the highest heaven!"
A disciple watches.  This isn't what he was expecting.  Why is Jesus making a laughing stock of himself by riding into Jerusalem on a baby donkey?  Isn't he supposed to be the Messiah, the one who will save Israel from the Roman oppression?  Why on earth isn't he riding on a horse like a proper warrior?  It's bad enough that he's entering Jerusalem with a rag-taggle bunch of Galileans.  Now this! Who will take him seriously now?
The disciple watches in disbelief.  How will he respond?
Scene 4
The people in Jerusalem are preparing for the festival's influx of visitors.  Guest houses are being cleaned, food cooked, seasonal workers hired.  Market traders are setting up their stalls.  The air is full of the smells of spices, food, animals being slaughtered, sweat.  It's always chaotic at this time of year.  But the pilgrims will spend well and the city folk need their money.
The crowds are beginning to arrive.  But it seems noisier than usual, particularly from the direction of Bethany.  What is going on?
As the crowds get nearer, those in Jerusalem can hear them shouting "Hosanna to the Son of David".  Some of the authorities climb up on to the rooftops to get a better view.  Look!  It's that guy Jesus.  The one who they say has been healing people and driving out demons.  And breaking the Sabbath Laws.  He's a troublemaker.  People are saying he's the Messiah.  What shall we do?
Some of them see him on the donkey and laugh!  Well it doesn't look like he's going to cause an insurrection here – what's a mighty warrior doing on a donkey?
Others think back to the story of Solomon.  When king David was on his deathbed, it wasn't clear who he wanted to succeed him.  So his son Adonijah attempted to take over the crown.  Then David ordered that Solomon be placed on his mule and process to Gihon, where he was to be anointed king.  This duly happened.  Adonijah's court were alarmed by the noisy celebrations.  Solomon took over the throne and Adonijah came to a sticky end.
They also remember the words of the prophet Zechariah (Zech 9:9, NRSV)
Rejoice Greatly, O daughter Zion!
Should aloud, O daughter Jerusalem!
Lo, your king comes to you;
triumphant and victorious is he,
humble and riding on a donkey,
on a colt, the foal of a donkey.
The religious authorities remember, and are rattled.  This guy Jesus could be serious trouble.  How will they respond?
Scene 5
The man who would be king and saviour entered Jerusalem on a donkey.  He didn't raise up an army to overthrow the Romans.  Instead, he went to the temple.  He turned out the money changers and traders, complaining that they had desecrated the house of prayer.  He healed the sick, he answered questions and told stories about the Kingdom of God.  He allowed a woman of ill-repute to anoint him.  And he performed the most menial of duties for his friends, by washing their feet.
He did not regard equality with God as something to be exploited,
but emptied himself,
taking on the form of a slave
he humbled himself
and became obedient to the point of death – even death on a cross.  (Phil. 2:6b-8, NRSV)
This is the man who would be king and saviour
How will we respond?
Reader Catherine Burchell
Readings for the sermon and links: