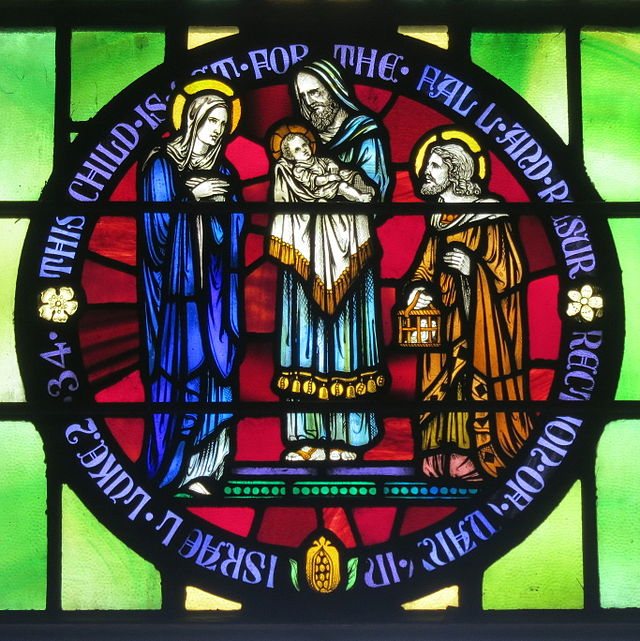 The Readings
Malachi 3.1-5
See, I am sending my messenger to prepare the way before me, and the Lord whom you seek will suddenly come to his temple. The messenger of the covenant in whom you delight—indeed, he is coming, says the Lord of hosts. But who can endure the day of his coming, and who can stand when he appears?
For he is like a refiner's fire and like fullers' soap; he will sit as a refiner and purifier of silver, and he will purify the descendants of Levi and refine them like gold and silver, until they present offerings to the Lord in righteousness. Then the offering of Judah and Jerusalem will be pleasing to the Lord as in the days of old and as in former years.
Then I will draw near to you for judgement; I will be swift to bear witness against the sorcerers, against the adulterers, against those who swear falsely, against those who oppress the hired workers in their wages, the widow, and the orphan, against those who thrust aside the alien, and do not fear me, says the Lord of hosts.
Luke 2.22-40
When the time came for their purification according to the law of Moses, they brought him up to Jerusalem to present him to the Lord (as it is written in the law of the Lord, 'Every firstborn male shall be designated as holy to the Lord'), and they offered a sacrifice according to what is stated in the law of the Lord, 'a pair of turtle-doves or two young pigeons.'
Now there was a man in Jerusalem whose name was Simeon; this man was righteous and devout, looking forward to the consolation of Israel, and the Holy Spirit rested on him. It had been revealed to him by the Holy Spirit that he would not see death before he had seen the Lord's Messiah. Guided by the Spirit, Simeon came into the temple; and when the parents brought in the child Jesus, to do for him what was customary under the law, Simeon took him in his arms and praised God, saying,
'Master, now you are dismissing your servant in peace,
according to your word;
for my eyes have seen your salvation,
which you have prepared in the presence of all peoples,
a light for revelation to the Gentiles
and for glory to your people Israel.'
And the child's father and mother were amazed at what was being said about him. Then Simeon blessed them and said to his mother Mary, 'This child is destined for the falling and the rising of many in Israel, and to be a sign that will be opposed so that the inner thoughts of many will be revealed—and a sword will pierce your own soul too.'
There was also a prophet, Anna the daughter of Phanuel, of the tribe of Asher. She was of a great age, having lived with her husband for seven years after her marriage, then as a widow to the age of eighty-four. She never left the temple but worshipped there with fasting and prayer night and day. At that moment she came, and began to praise God and to speak about the child to all who were looking for the redemption of Jerusalem.
The Return to Nazareth
When they had finished everything required by the law of the Lord, they returned to Galilee, to their own town of Nazareth. The child grew and became strong, filled with wisdom; and the favour of God was upon him.
Scripture Quotations are from: New Revised Standard Version Bible: Anglicized Edition, copyright © 1989, 1995 National Council of the Churches of Christ in the United States of America. Used by permission. All rights reserved worldwide. http://nrsvbibles.org
The Sermon
By David, Reader at St Mary's.
This feast of Candlemas is something of a pivot point in the story of Jesus and so in the life of the Church's worship year. It marks when Christ was presented to God, his father, in the temple by his earthly parents. They do this to follow the laws given to Moses, by God, in the Old Testament. They are observing the standard practices of a Jewish family of the time. As usual in the story of Jesus, what is normal and standard becomes transformed.
Most families would have come, made the offerings, and departed. Not so with Jesus, Mary and Joseph. First Simeon, who we are told was righteous and devout, enters the scene. Upon an attentive reading of the passage, I realised I have always made an assumption. I tend to think of Simeon as spending all his time in the temple. But we're told the Holy Spirit rests on him and guides him there. He was clearly being righteous and devout out in the world. Simeon comes, takes Jesus in his arms, and speaks his song of praise to God.
We are told Mary and Joseph are amazed. A perfectly reasonable reaction given the slightly odd situation.
Yes, Jesus' birth was unusual with the local shepherds arriving shortly afterwards. They gave Mary much to ponder in their telling of the angels message.
Yes, Magi from the East arrived sometime after the shepherds, and gave gifts more fit for a palace or temple than carpenter's home.
You would think Mary and Joseph would be used to this. Or maybe they both wondered when all this might stop. Especially when the signs are less than cheerful. The Magi gave myrrh, used in the rituals around death and anointing of bodies.
The signs don't end there, Simeon blesses Mary and Joseph and then offers Mary a portent of what is to come. Not just about Jesus and his life, but hers as well. "A sword will pierce your own soul too". We aren't told of Mary's reaction to this prediction. Maybe she was too stunned or shaken to know how to react. Maybe she didn't have much time to dwell on it there and then. Once Simeon has handed Jesus back to his parents, and faded back into his devout life and promised peace, Anna steps forward.
Anna is described as living a life of worship and prayer. Unlike Simeon she does this within the confines of the temple. Anna doesn't take Jesus, perhaps more aware of the sensitivities of separating a baby from his parents. But she too praises God, speaking about Jesus to all who are willing to listen. We aren't given her exact words, something I think is a shame. But those looking for the redemption of Jerusalem would hear and understand. Then she too fades into the background. Mary and Joseph finish all required of them in the law and return home. And, aside from one story of Jesus aged 12 in the temple, we leave the Holy Family for a time to their ordinary lives.
I mentioned at the start that Candlemas is a pivot point in the life of Jesus and the Church's year. As Alan said in the introduction to our service "In this eucharist, we celebrate both the joy of his coming and his searching judgement, looking back to the day of his birth and forward to the coming days of his passion."
We tend to think of Christmas and Easter as distinctive, separate festivals, and in many ways, they are. The two great feasts of Christianity. Each celebrates a different moment in Jesus' life, Christmas his incarnation and Easter his resurrection. Given they are celebrated at different times of year it's easy to reinforce this separation. But they are inextricably linked.
Both of them together are required for God's story, our story, to be completed. At Christmas the fullness of God becomes incarnate in human form. Jesus, the Christ, born into creation, to live as a fully human being. At Easter that same fully God, fully human Jesus, dies and rises again to redeem all of humanity and creation.
Christmas Jesus, incarnate in human form, without Easter would have lived a normal human life. God would have experienced humanity, but not redeemed it. Easter Jesus, would have been impossible without the incarnation. Without becoming fully human in creation, could his death, assuming it were even possible, have redeemed the world?
Candlemas marks the day when we try to hold in our sight, both the mystery and wonder of Christmas, and the pain and joy of Easter. Like Mary, we have much to treasure, and much think about.
I'll finish with some words from a hymn we will sing this evening at the Candlemas carol service.
They see before Mary a heart-piercing grief,
But trust is complete at the end of their life.
For Mary will follow, with tears in her eyes,
Her Saviour and Son to the foot of the cross.
O Spirit of God, with like courage inspire
Your everyday saints who face up to despair.
We pass through temptation, through failure, through death.
When darkness descends we plod onward in faith.
Like Anna, like Simeon, may we have trust,
The eyes to see Jesus, and peace at the last.
The candles invite us to praise and to pray
When Christmas greets Easter on Candlemas Day.
The Prayers
From Common Worship Times and Seasons.
Let us pray to the Father through Christ who is our light and life.
Father, your Christ is acclaimed as the glory of Israel:
look in mercy on your Church, sharing his light.
Lord, have mercy.
Christ, have mercy.
Father, your Christ in his temple brings judgement on the world:
look in mercy on the nations, who long for his justice.
Lord, have mercy.
Christ, have mercy.
Father, your Christ, who was rich, for our sakes became poor:
look in mercy on the needy, suffering with him.
Lord, have mercy.
Christ, have mercy.
Father,
your Christ is the one in whom faithful servants find their peace:
look in mercy on the departed, that they may see your salvation.
Lord, have mercy.
Christ, have mercy.
Father, your Christ is revealed as the one destined to be rejected:
look in mercy on us who now turn towards his passion.
Lord, have mercy.
Christ, have mercy.
Lord God, you kept faith with Simeon and Anna,
and showed them the infant King.
Give us grace to put all our trust in your promises,
and the patience to wait for their fulfilment;
through Jesus Christ our Lord.
Amen.