The Parish of St Mary's Walkley is committed to high standards in the safeguarding and care of children, young people and vulnerable adults. Our Safeguarding Officer is Catherine Burchell, who can be contacted by email at safeguarding@stmaryswalkley.co.uk. St Mary's has adopted the national church Safeguarding Policy and it can be read in full by following this link: Promoting a Safer Church
The safeguarding policy statement is based on five foundations and offers six overarching policy commitments:
• Promoting a safer environment and culture
• Safely recruiting and supporting all those with any responsibility related to children, young people and vulnerable adults within the Church.
• Responding promptly to every safeguarding concern or allegation.
• Caring pastorally for victims/survivors of abuse and other affected persons.
• Caring pastorally for those who are the subject of concerns or allegations of abuse and other affected persons.
• Responding to those that may pose a present risk to others.
Past Cases Review
Bishop Pete Wilcox, Bishop of Sheffield
"In the Diocese of Sheffield, I continue to expect every stipendiary or self-supporting priest, every licensed or authorised lay minister, every staff member and volunteer… to aspire to the highest possible standards of safeguarding and to hold others to them. I expect everyone, ordained and lay, young and old, to embrace this responsibility with a glad and eager heart, not dragging their feet, but readily acknowledging that shalom is a gospel word, and that safety and security, peace and prosperity, welfare and wellbeing is the will of God for everyone. In the coming decade, I expect the Diocese of Sheffield to be among those which show the way, and not among those which have to play catch up, and not least in our engagement with survivors."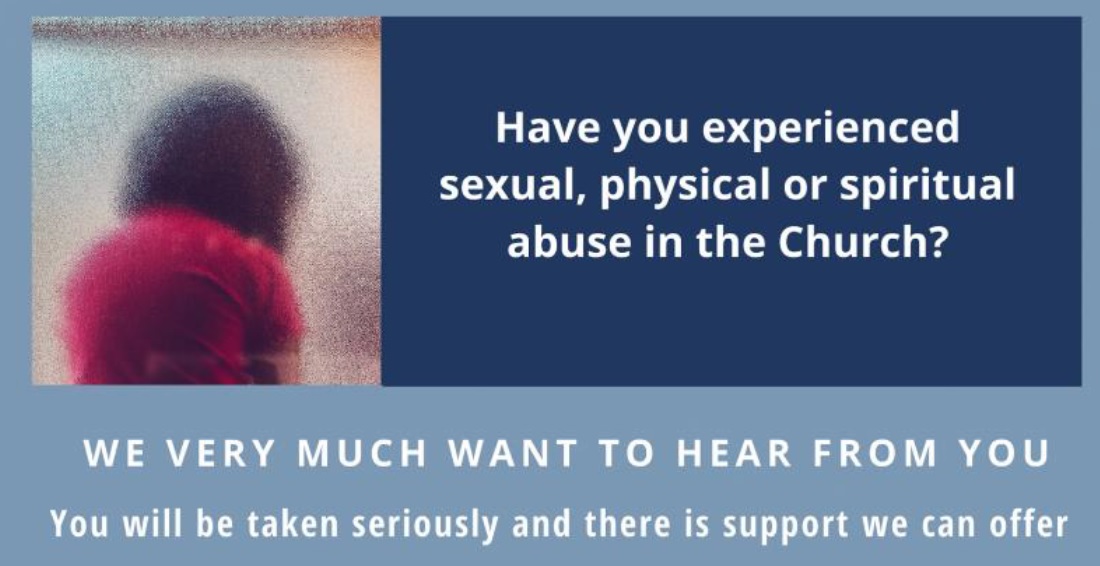 What is the Past Cases Review?
The Past Cases Review is a comprehensive safeguarding review currently underway across churches and key institutions within the Church of England. The purpose is to help find out whether all known cases of concern about the behaviour of clergy and church officers towards children and vulnerable adults, have been considered, risk- assessed and dealt with appropriately.
There may be incidents or concerns that have not been brought to light before, so this is an important chance for us to learn about those matters.
"We appreciate that this Past Cases Review will only be meaningful if those who have a concern about something they have experienced in a church, now or in the past, have their voice heard. We therefore want to encourage anyone who may have information about church-related abuse to know that there are people you can talk to and you will be taken seriously." -- The Venerable Julie Conalty, Archdeacon of Tonbridge
Whether your experience is current or non-recent, whether you are concerned about the safety of a person right now – perhaps a child or vulnerable adult – or whether you want to highlight poor safeguarding practice, we would encourage you to get in touch.
Contact the Sheffield Diocesan Safeguarding team on 01709 309149, or email Sheffield Past Cases Review team: pcr2@sheffield.anglican.org
Understanding that this may not feel safe for those with a lived experience of abuse, a dedicated free helpline, operated independently by the NSPCC, is available on 0800 80 20 20.
Your contact will be treated in the strictest confidence and you can remain anonymous if you wish.
If you need further support
If you are in immediate danger, please call 999.
We appreciate that being made aware of this Review, or the highlighting of high-profile cases of church abuse in the media, may be a trigger, for many different reasons, for people living with a history of abuse within the church. If you or someone you know needs support regarding an incident of church-related abuse, independent specialised support is available from Safe Spaces.
Phone: 0300 303 1056 (answerphone outside of opening times)
Email: safespaces@victimsupport.org.uk
More information and live webchat: https://www.safespacesenglandandwales.org.uk/
The following organisations also offer support:
• ThirtyOne:Eight: 0303 003 11 11
• Minister and Clergy Sexual Abuse Survivors (MACSAS): 08088 01 03 40
• National Association for People Abused in Childhood (NAPAC): 0808 801 0331
• National Society for the Prevention of Cruelty to Children (NSPCC): 0800 80 20